Plot 4 Shires Lane, Embsay,
£665,000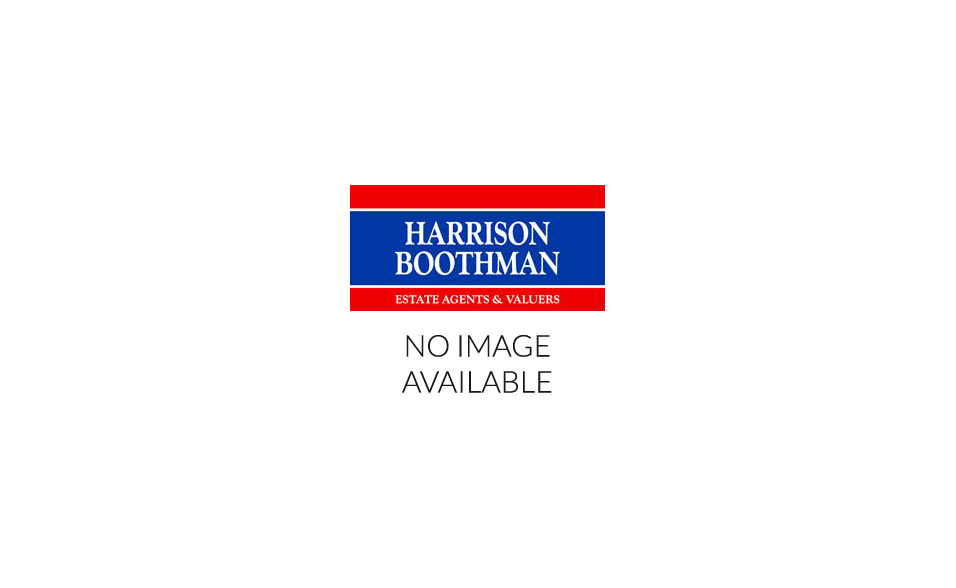 Plot 4 Shires Lane, Embsay,
£665,000
Ref:

30617_4044105557360057

Type:

Detached House

Availability:

For Sale

Bedrooms:

4
Address Title: Plot 4 Shires Lane, Embsay,
Property Summary
CURRENT ENERGY EFFICIENCY RATING BAND TBC - (POTENTIAL RATING BAND TBC)
Full Details
Featuring R.N. Wooler & Co. Ltd's characteristic attention to detail, these highly sophisticated modern dwellings will be appointed to an exceptionally high standard throughout; incorporating stylish and contemporary modern interiors equipped with 'in-house' craftsman joinery, elegant kitchens & bathrooms, cast iron wood burning stoves to the living rooms and luxurious 'zoned' underfloor gas central heating to the ground floor. High-end flooring will also be included throughout all open market homes.

Certainly representing an exciting opportunity, all homes will be built to modern day building regulations, incorporating an excellent degree of thermal insulation and therefore providing outstanding energy performance/efficiency.

The increasingly popular nearby historic market town of Skipton has won many accolades in recent years, being independently judged to be one of the best areas to live in the UK via multiple media sources. The town offers the perfect combination of excellent schooling, easy access to countryside and an extensive choice of leisure, shopping and recreational facilities.
THE DEVELOPER
R N Wooler & Co Limited have earned a reputation for meticulous attention to detail, expertly utilising high quality materials to create sophisticated modern homes which are constructed to the highest possible standards. This well established and extremely successful Multi-Award Winning local family firm has been responsible for many exciting projects, benefiting from a long serving workforce of directly employed craftsman, proud to be building the high calibre homes of the future.


RESERVATION
To make a reservation, please contact the Selling Agents. A reservation fee of £1,000 is required to secure the property. Please make cheques payable to "R N Wooler & Co Limited". Payment can also be made by BACS (account information can be obtained from the selling agents). All reservations are subject to a reservation agreement and purchasers must be in a position to exchange contracts within nine weeks of this agreement. The reservation fee is deducted from the balance due on completion. If, after placing the reservation fee, the prospective buyer does not proceed with the purchase within the prescribed timescale, the developer reserves the right to re-offer the property and retain a fair proportion of the reservation fee towards any 'out of pocket' expenses. Upon making a reservation, the prospective purchaser will be required to provide proof of ID and proof of funds (including a mortgage agreement in principal where applicable). This information must be provided within 7 days of the reservation agreement. In addition, we strongly recommend that all prospective purchasers appoint a Solicitor or Professional Legal Advisor to carry out the legal formalities and represent their interests relating to the purchase. The name and contact details of such should also be provided to the selling agents within 7 days of the reservation agreement. If the necessary information above is not provided to the selling agents within the 7 day timeframe, the developer reserves the right to withdraw from the reservation and re-offer the property for sale. In all other respects, the developer reserves the right to withdraw from the reservation agreement at any stage, subject to a full refund of the reservation fee. In any event, any supplementary costs incurred by the purchaser associated with the proposed purchase are entirely at their own risk and will not be reimbursed by the developer under any circumstances. Please contact the selling agents to discuss any potential reservation proposal in detail.

GENERAL
Any plans, descriptions and measurements are subject to change and do not form part of any contract. The developer reserves the right to make changes to the plans and specification at any stage. Potential buyers are advised to ensure that the finished dimensions, boundaries, specification and layouts meet their own expectations and requirements prior to exchange of contracts. Some photos shown may be of the Show Home or from previous developments and are for illustrative purposes only. The site plan shown is provisional and is subject to change. Fitted wardrobes are shown on some of the plans and photographs for illustrative purposes only and are an optional extra.

Any floor plans are provided for informational and illustrative purposes only. Although we endeavour to provide truthful representation, we do not in any way warrant the accuracy of a floor plan information and the floor plan layout and measurements may contain errors and omissions. We are not liable for and do not accept any liability relating to any loss or damage suffered as a direct or indirect result of use of any information on the floor plan.

These particulars were prepared from observation together with information supplied by the vendor. We have not carried out a detailed professional survey.

* AFFORDABLE HOMES
A number of homes on the development are allocated for 'Affordable Housing'. Harrison Boothman have not been appointed to market the affordable homes and are therefore unable to provide any further assistance in this regard. Any parties potentially interested in purchasing an affordable home are advised to contact Craven District Council in the first instance.


HEALTH AND SAFETY
Any site visits are strictly by appointment only. Interested parties must not under any circumstances attempt to venture onto the building site unaccompanied. Building sites are dangerous and contain numerous safety hazards including moving machinery and uneven surfaces. Any visitors to the site will be required to observe important health and safety notices and must wear suitable footwear together with Personal Protective Equipment (PPE). The PPE will be provided by the developer upon arrival and should be worn until leaving the site. Young children and pets will not be permitted on site. Agreed site visits will be accompanied by a representative on behalf of the developer. Whilst conducting site visits, it is essential for their own safety that visitors must follow all instructions provided by the appointed representative and must only access areas of the site permitted by the representative on behalf of the developer. During site visits, visitors are advised to be alert for any potential hazards and take great care at all times. Visitors must remain together in a group with the representative and must not leave this group at any time.

WARRANTY AND BUILDING STANDARDS
Each property will be constructed in accordance with relevant building regulations, the planning consents and under the supervision of NHBC. A 10 year NHBC warranty will be provided on completion. Further written information on the warranty is available on request and will also be provided at the point of any reservation. Further information can also be found at www.nhbc.co.uk

CONTACT AND COMPLAINTS
Prior to reservation, buyers are advised to direct any general queries or complaints to the Selling Agents either by telephone or email. Once a reservation has been made, any legal questions must be directed to the purchaser's appointed legal advisers; whilst any queries regarding the general fit-out of the property should be directed to the developer directly either by telephone or email. Specific contact details for the developer will be provided at the point of reservation. Upon completion of the sale, any queries or complaints should be made directly to the developer or to NHBC where required.

FITTING OUT
Generally your home will be fitted-out as per the agreed specification between exchange of a legally binding contract and completion of the sale to you. The time it takes depends on availability of labour and materials together with other factors that can impact on the speed at which we can work, such as weather. Occasionally purchasers would like their home to be fitted out sooner or prior to exchange of contracts. In those circumstances it can be agreed via a written agreement that the purchaser pays an additional sum for the items to be ordered and the work to be carried out. Please note that if an additional 'Pre-contract Fitting Out Sum' is agreed and paid prior to exchange of contracts, this money will be used towards the ordering, acquisition and installation of the agreed items to the agreed specification and will not be refunded to the purchaser if they subsequently decide not to proceed with the transaction. Any Pre-Contract Fitting Out Sums are made entirely at the risk of the purchaser and all purchasers are advised to seek independent legal advice in this respect.

SERVICES All mains services are intended to be installed.

Please note we have not been able to test the equipment or installations in this property and recommend that prospective purchasers arrange for a qualified person to check any appliances before entering into any commitment.

VIEWING Strictly by arrangement with HARRISON BOOTHMAN Tel: Skipton 799993

Ref: SBS060522

If you are thinking of selling your property HARRISON BOOTHMAN will be pleased to provide a FREE VALUATION for sale purposes.


During R N Wooler & Co. Ltd.'s many years of trading we have developed a diverse range of properties around Skipton, Settle, Ilkley and in the Yorkshire Dales National Park. Using traditional methods and materials, supplemented by modern innovation, examples of our recently completed developments can be seen at Higher Raikes & High Castle (Skipton), Hawthorne Park (Bradley) Lords Close (Giggleswick) along with many more.

For further information visit our website www.rnwooler.co.uk or contact us on 01535 691699 / info@rnwooler.co.uk

These particulars are intended only to give a fair description of the property as a guide to buyers. Their accuracy is not guaranteed and neither R N Wooler & Co Ltd nor HARRISON BOOTHMAN accept any liability in respect of their contents, they do not constitute any offer or contract of sale and any prospective purchaser should satisfy themselves by inspection or otherwise as to the correctness of any statement or information on these particulars.

These particulars do not constitute an offer or contract of sale.
Any prospective purchaser should satisfy themselves by inspection of the property.